SORRY CHARLIE: Charlie Rose Accused of Lewd Calls, Nudity, Groping by Former Employees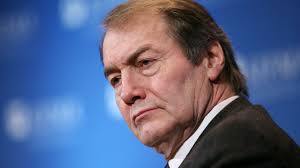 Charlie Rose, PBS interviewer and co-anchor of CBS This Morning, stands accused of sexual harassment by eight women.
The Washington Post reports that the allegations include "lewd phone calls, walking around naked in their presence, or groping their breasts, buttocks, and genital areas."
The accusers include employees and aspiring employees of Charlie Rose, the bare-bones, black-backgrounded, hour-long PBS interview program hearkening back to James Day's Conversations from public television's early years.
Of the two dozen or so Rose employees interviewed for the story, the Post says more than half either witnessed outright harassment or behavior that made them uncomfortable. A common interaction saw Rose giving shoulder rubs to the young women dubbed "Charlie's Angels," the story alleges. Rose's bathroom behavior, which allegedly involved summoning underlings to him as he bathed, became so well-known by the women that they gave it a nickname: "the shower trick."
Another anonymous woman describes Rose as repeatedly putting his hands down her pants.
Shortly after the release of the explosive Post report on Monday afternoon, CBS suspended Rose, who contributes to 60 Minutes and has occasionally anchored the evening news in addition to his other duties, and PBS announced an immediate halt to the distribution of Rose's interview program.
Liberal Haven, the Left Coast, has a Serious Homeless Problem
LA and other major California cities, especially San Francisco, have a serious homeless problem.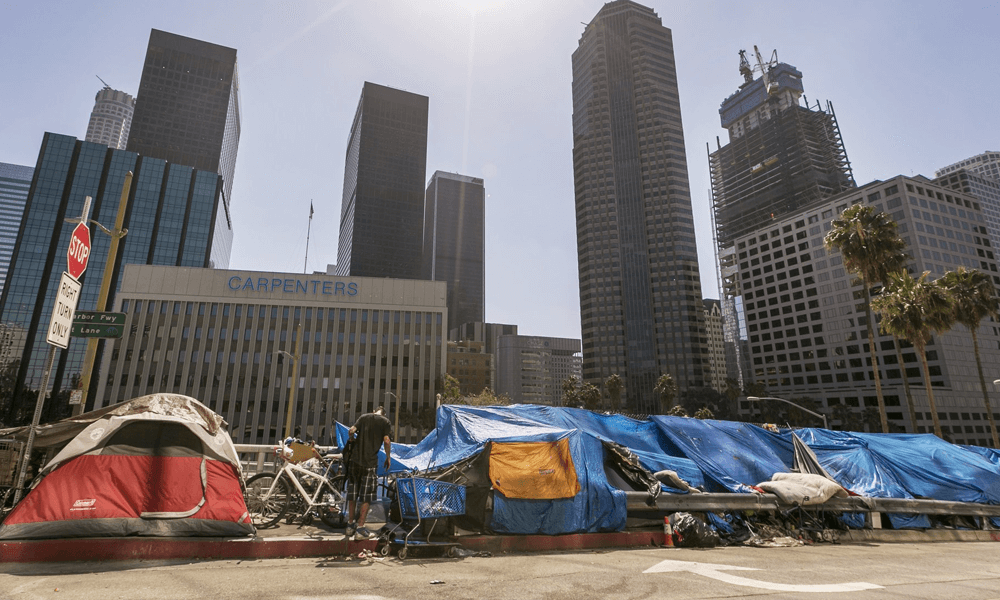 After living in Los Angeles for 15 years one of the main take-a-ways during time spent living there (aside from the traffic was horrible), is that LA and other major California cities, especially San Francisco, have a serious homeless problem. Also important to note is that California is one of the highest taxed states in the country. California also claims to take care of vulnerable populations within their borders. Is this how we do it here?
The Daily Wire has MORE…
From California to Washington, the West Coast is a Left Coast — a land of sexual hedonism, lax drug laws, and socialism. No surprise then that this "Left Coast" is now the epicenter of a surging homeless population.
According to the Associated Press, the U.S. Department of Housing and Urban Development released its "annual Point in Time count Wednesday, a report that showed nearly 554,000 homeless people across the country during local tallies conducted in January. That figure is up nearly 1 percent from 2016."