Senate Candidate Roy Moore Says NFL Protesters Are Breaking the Law
Well, he's kind of right, but still not a very smart thing to say.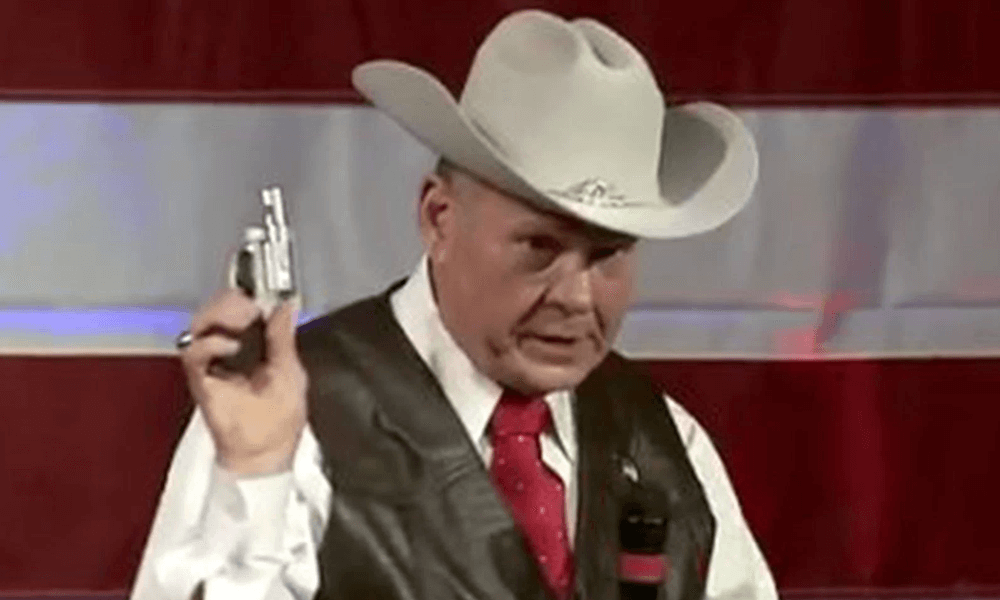 Sometimes people say stupid things to pander to folks. That's just what Roy Moore said about kneeling NFL players. By his thinking, every form of civil disobedience is against the law. Time has more…
Senate candidate Roy Moore believes that professional athletes who take a knee during the national anthem are breaking the law.
In an interview with TIME magazine, the Alabama Republican argued that NFL players and others who have protested police violence are violating a section of the U.S. code which outlines how people should conduct themselves when the anthem is played. (The code merely outlines proper etiquette, and there are no legal penalties outlined in the law.)
Watch the Trailer for Our New Documentary: NE CA Cartel Grows
More timely than ever.
Working away on our first full documentary. Our public lands are in serious trouble. Infidel Radio is on the front lines of this new war. Watch the trailer.