Mass Exodus From States Run By Top Democratic Governors Continues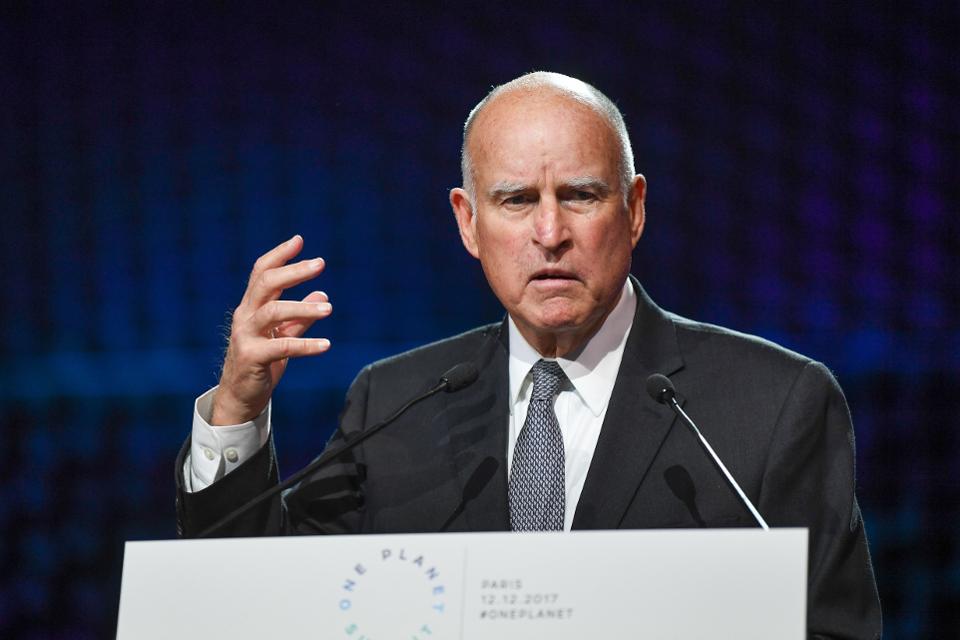 FORBES:  The Democratic Governors Association, in an attempt to attack Illinois Gov. Bruce Rauner (R) tweeted this week about how 33,000 people left Illinois for another state over the past year, continuing years of outmigration from the Land of Lincoln.
With that tweet, the DGA is trying to make the public dumber. The DGA knows full well that Gov. Bruce Rauner doesn't run his state. That would be House Speaker Mike Madigan (D), who has presided over the decline of a once great state during his 34 years as Speaker. By attempting to pin Illinois' continued decline on Gov. Rauner, the DGA is either ignorant about how Illinois politics works, or they are lying. Most likely the latter, but either way it's not good.
The DGA wants to talk about the 33,000 people who have fled Speaker Mike Madigan's Illinois over the last year. What they won't be touting is the fact that during the administration of Gov. Pat Quinn (D), Rauner's predecessor, 247,410 people on net left Illinois for the likes of North Carolina, Texas, Florida, Arizona, and other states that are better stewards of taxpayer dollars. Those 247,410 people who left during Gov. Quinn's time in office, according to IRS migration data, took $13.7 billion with them to states that that are better run and have lower taxes.
The DGA really doesn't want to dive into interstate migration data, as it does not reflect well on their most prominent governors. Let's start by looking at what has happened in California since Jerry Brown became governor again in January of 2011.
Since Gov. Brown was sworn in, becoming the oldest governor in state history, 243,099 people have fled California on net for other states, taking $7.794 billion with them to states that don't have such high taxes and onerous regulations that make housing unaffordable for middle class households. The top recipients of Golden State refugees last year were Texas and Nevada, two states that have zero income tax. California, meanwhile, levies the highest top marginal income tax rate in the nation. Policy, like elections, has consequences.
The personal and corporate income tax hikes championed by Gov. Brown in 2012 have likely helped exacerbate the exodus of Californians. In a move that will further drive up the cost of living in one of the hardest states in which to get by, Gov. Brown approved an extension of the state cap & trade program earlier this year. This will hurt low and middle income households the hardest, who will face what is effectively a regressive tax hike in the form of higher gas prices and utility bills.
Cap & trade makes Gov. Brown, Democratic lawmakers who run the state legislature with such large majorities they don't even feel the need to discipline sexual offenders in their caucus, and their supporters feel good about themselves. But the program doesn't improve the environment. In fact, California, even with its cap & trade program and renewable energy mandate, is home to 8 of the 10 cities with the nation's worst air pollution.
Here We Go…Mueller issues Steve Bannon subpoena in special counsel Russia probe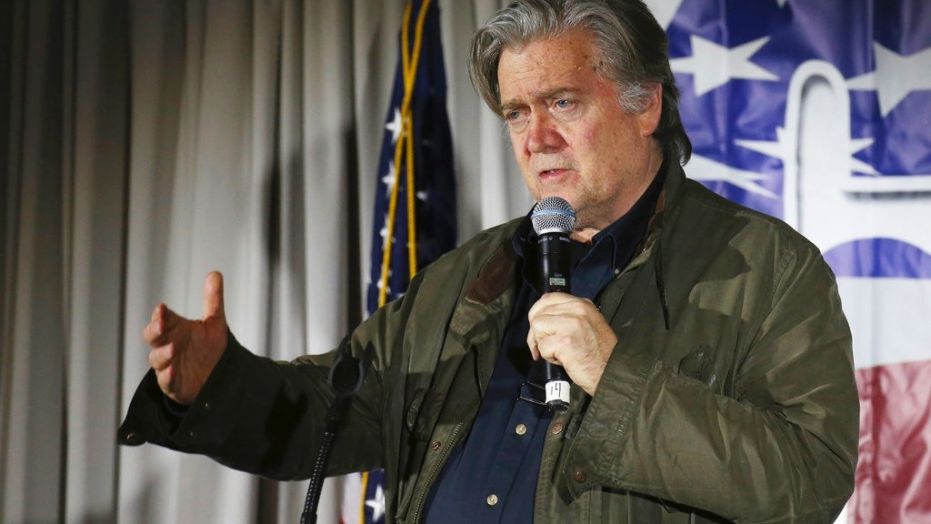 Fired White House chief strategist and ex-Trump campaign manager Steve Bannon has been subpoenaed by special counsel Robert Mueller, Fox News has confirmed.
First reported by The New York Times, the Bannon subpoena was issued by Mueller's team last week. Sources told Fox News that Bannon's subpoena, requiring him to appear before a grand jury investigating Russian meddling in the 2016 presidential election, was issued after the FBI was initially unable to contact him.
Sources familiar with the matter told Fox News that despite the subpoena to testify before a grand jury, there is a possibility that Bannon will, instead, be interviewed by Mueller's office.
"Even if you thought that was not treasonous, or unpatriotic, or bad s**t, and I happen to think it's all of that, you should have called the FBI immediately."
– Quote attributed to Steve Bannon in "Fire and Fury"
A spokesperson for Mueller did not immediately respond to Fox News' request for comment.
Revelation of the Bannon's subpoena came as the onetime Breitbart News executive chairman testified behind closed doors on Capitol Hill Tuesday. Bannon appeared before investigators at the House Intelligence Committee as part of its Russia probe.
Bannon's subpoena, and interview with congressional investigators, comes after the publication of Michael Wolff's book "Fire and Fury: Inside the Trump White House," where Bannon made comments blasting President Trump's eldest son Donald Trump Jr., son-in-law Jared Kushner, and ex-campaign chairman Paul Manafort.
Bannon described their infamous June 2016 meeting in Trump Tower with Russian attorney Natalia Veselnitskaya during the campaign "treasonous" and "unpatriotic."
STEVE BANNON TESTIFIES BEFORE HOUSE INTEL COMMITTEE AS PART OF RUSSIA PROBE 
"Even if you thought that was not treasonous, or unpatriotic, or bad s**t, and I happen to think it's all of that, you should have called the FBI immediately," Bannon said in the book.
Bannon also said that Trump Jr. would be cracked "like an egg on live TV" in any possible public testimony about the situation.
The president issued a multi-paragraph blistering takedown of Bannon, who left his White House post in August, suggesting that "sloppy Steve" Bannon had "lost his mind," seeking to distance himself from the former chief strategist.
"Steve Bannon has nothing to do with me or my presidency," Trump said in the statement. "When he was fired, he not only lost his job, he lost his mind."
Bannon is just the latest Trump campaign associate to be summoned to interview with Mueller.
In October 2017, Manafort and his associate Rick Gates were indicted by a federal grand jury on 12 counts, as part of Mueller's investigation. Both pleaded not guilty.
PAUL MANAFORT, RICK GATES INDICTED BY FEDERAL GRAND JURY IN RUSSIA PROBE 
The special counsel's office told Fox News that the counts included conspiracy against the United States, conspiracy to launder money, unregistered agent of a foreign principal, false and misleading Foreign Agent Registration (FARA) statements, false statements and seven counts of failure to file reports of foreign banks and financial accounts.