ICE raid hits 77 businesses in Northern California
Less than a month after federal immigration officials raided nearly 100 7-Eleven stores nationwide, U.S. Immigration and Customs Enforcement (ICE) agents conducted another sweep this week in Northern California, officials said Thursday.
This time, ICE agents searched 77 businesses in the San Francisco and Sacramento areas in what was believed to be the largest localized raid since President Donald Trump took office, the San Francisco Chronicle reported.
The raid underscores ICE acting director Thomas Homan's call for a "400 percent increase" in agency operations focusing on workplaces, the paper reported.
Unlike the 7-Eleven raids in January, which resulted in 21 arrests, ICE didn't identify the businesses hit this week, nor did the agency make any immediate arrests, the paper reported.
However, federal immigration officials issued notices of inspection, and ordered the businesses to provide proof their employees are legally allowed to work in the U.S. — giving them three days to comply, the paper reported.
Democratic lawmakers and California Attorney General Xavier Becerra had been on edge since a report in the Chronicle last month that federal officials were planning such a raid.
"We will, as always, work with our federal partners in every respect to go after drug dealers, human traffickers, potential terrorists," Becerra said in January. "We're not in the business of deportation. We're in the business of public safety."
The Associated Press contributed to this report.
Consumer prices jump much more than forecast, sparking inflation fears in some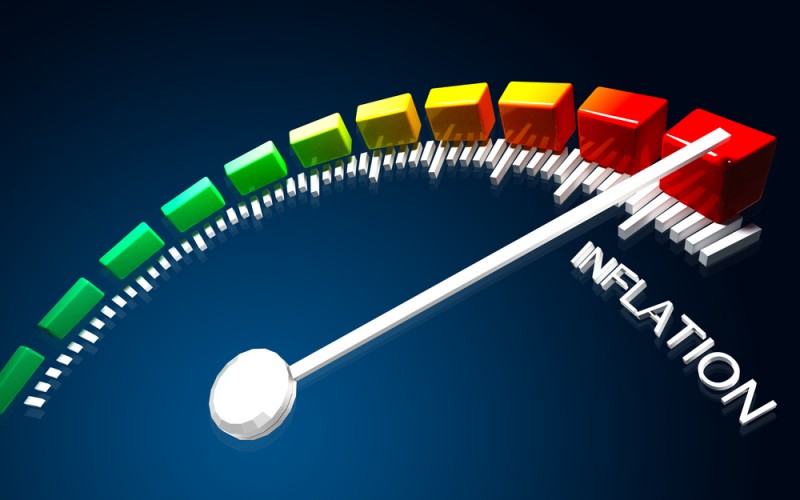 U.S. consumer prices rose considerably more than expected in January, fueling fears that inflation is about to turn dangerously higher.
The Consumer Price Index rose 0.5 percent last month against projections of a 0.3 percent increase, the Labor Department reported Wednesday. Excluding volatile food and energy prices, the index was up 0.3 percent against estimates of 0.2 percent.
The report indicated that price pressures were "broad-based," with rises in gasoline, shelter, clothing, medical care and food.
Markets reacted sharply to the news. The Dow opened more than 100 points lower, but reversed those losses after the first half-hour of trading. Government bond yields also turned higher, with the benchmark 10-year note most recently trading near 2.88 percent, a gain of about 3.8 basis points.
Investors also began to price in the likelihood that the Federal Reserve will raise interest rates at least three times this year.