Here We Go…Mueller issues Steve Bannon subpoena in special counsel Russia probe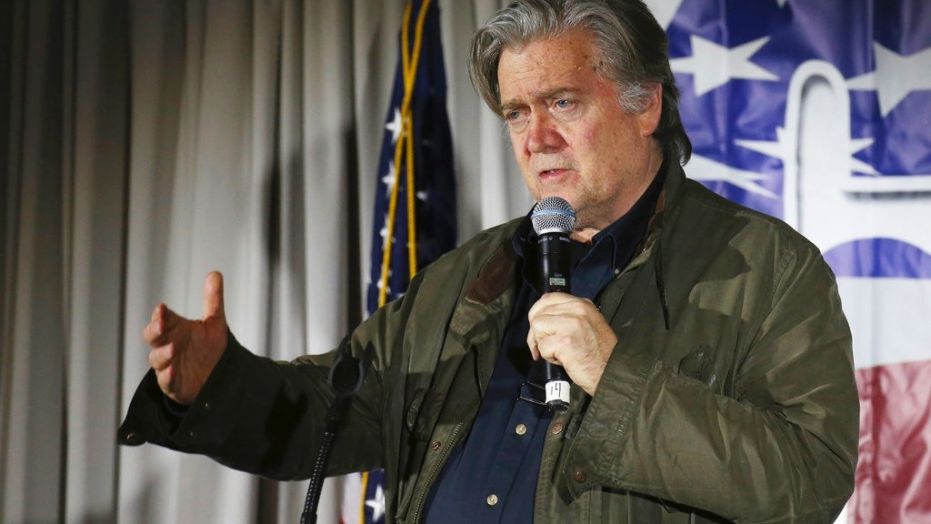 Fired White House chief strategist and ex-Trump campaign manager Steve Bannon has been subpoenaed by special counsel Robert Mueller, Fox News has confirmed.
First reported by The New York Times, the Bannon subpoena was issued by Mueller's team last week. Sources told Fox News that Bannon's subpoena, requiring him to appear before a grand jury investigating Russian meddling in the 2016 presidential election, was issued after the FBI was initially unable to contact him.
Sources familiar with the matter told Fox News that despite the subpoena to testify before a grand jury, there is a possibility that Bannon will, instead, be interviewed by Mueller's office.
"Even if you thought that was not treasonous, or unpatriotic, or bad s**t, and I happen to think it's all of that, you should have called the FBI immediately."
– Quote attributed to Steve Bannon in "Fire and Fury"
A spokesperson for Mueller did not immediately respond to Fox News' request for comment.
Revelation of the Bannon's subpoena came as the onetime Breitbart News executive chairman testified behind closed doors on Capitol Hill Tuesday. Bannon appeared before investigators at the House Intelligence Committee as part of its Russia probe.
Bannon's subpoena, and interview with congressional investigators, comes after the publication of Michael Wolff's book "Fire and Fury: Inside the Trump White House," where Bannon made comments blasting President Trump's eldest son Donald Trump Jr., son-in-law Jared Kushner, and ex-campaign chairman Paul Manafort.
Bannon described their infamous June 2016 meeting in Trump Tower with Russian attorney Natalia Veselnitskaya during the campaign "treasonous" and "unpatriotic."
STEVE BANNON TESTIFIES BEFORE HOUSE INTEL COMMITTEE AS PART OF RUSSIA PROBE 
"Even if you thought that was not treasonous, or unpatriotic, or bad s**t, and I happen to think it's all of that, you should have called the FBI immediately," Bannon said in the book.
Bannon also said that Trump Jr. would be cracked "like an egg on live TV" in any possible public testimony about the situation.
The president issued a multi-paragraph blistering takedown of Bannon, who left his White House post in August, suggesting that "sloppy Steve" Bannon had "lost his mind," seeking to distance himself from the former chief strategist.
"Steve Bannon has nothing to do with me or my presidency," Trump said in the statement. "When he was fired, he not only lost his job, he lost his mind."
Bannon is just the latest Trump campaign associate to be summoned to interview with Mueller.
In October 2017, Manafort and his associate Rick Gates were indicted by a federal grand jury on 12 counts, as part of Mueller's investigation. Both pleaded not guilty.
PAUL MANAFORT, RICK GATES INDICTED BY FEDERAL GRAND JURY IN RUSSIA PROBE 
The special counsel's office told Fox News that the counts included conspiracy against the United States, conspiracy to launder money, unregistered agent of a foreign principal, false and misleading Foreign Agent Registration (FARA) statements, false statements and seven counts of failure to file reports of foreign banks and financial accounts.
Consumer prices jump much more than forecast, sparking inflation fears in some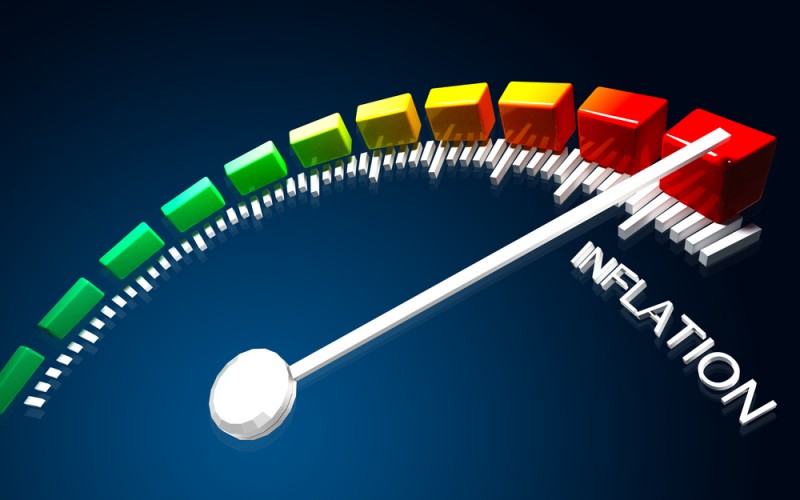 U.S. consumer prices rose considerably more than expected in January, fueling fears that inflation is about to turn dangerously higher.
The Consumer Price Index rose 0.5 percent last month against projections of a 0.3 percent increase, the Labor Department reported Wednesday. Excluding volatile food and energy prices, the index was up 0.3 percent against estimates of 0.2 percent.
The report indicated that price pressures were "broad-based," with rises in gasoline, shelter, clothing, medical care and food.
Markets reacted sharply to the news. The Dow opened more than 100 points lower, but reversed those losses after the first half-hour of trading. Government bond yields also turned higher, with the benchmark 10-year note most recently trading near 2.88 percent, a gain of about 3.8 basis points.
Investors also began to price in the likelihood that the Federal Reserve will raise interest rates at least three times this year.