Four students injured in classroom shooting at L.A. middle school; 12-year-old girl in custody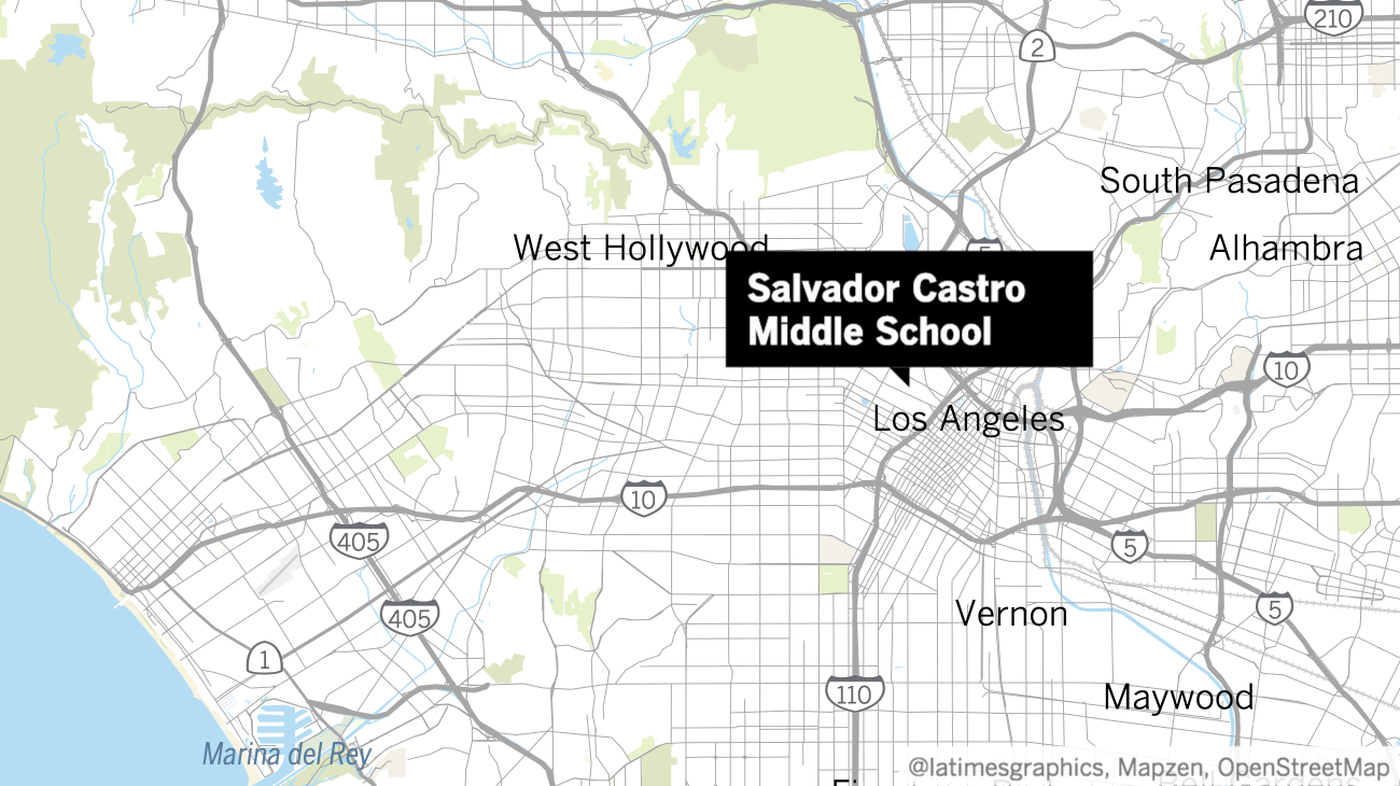 A 12-year-old girl was in police custody Thursday after a shooting at Salvador Castro Middle School injured four students.
The gunfire erupted in a classroom at the school in the Westlake neighborhood shortly after the opening bell and caused numerous students to run from the area, according to Los Angeles police Officer Drake Madison.
When authorities responded around 8:55 a.m., they found a 15-year-old boy with a gunshot wound to the head and a 15-year-old girl shot in the wrist and three others with minor injuries.
The boy, who was shot in the temple, was in stable condition Thursday afternoon, and was expected to fully recover, according to Dr. Carl Chudnofsky, of L.A. County-USC Medical Center. The girl, who was shot in the left wrist, was in fair condition.
Three others — a 30-year-old woman, an 11-year-old boy and a 12-year-old girl — also suffered minor injuries, including two from gunshots, health officials said.
Consumer prices jump much more than forecast, sparking inflation fears in some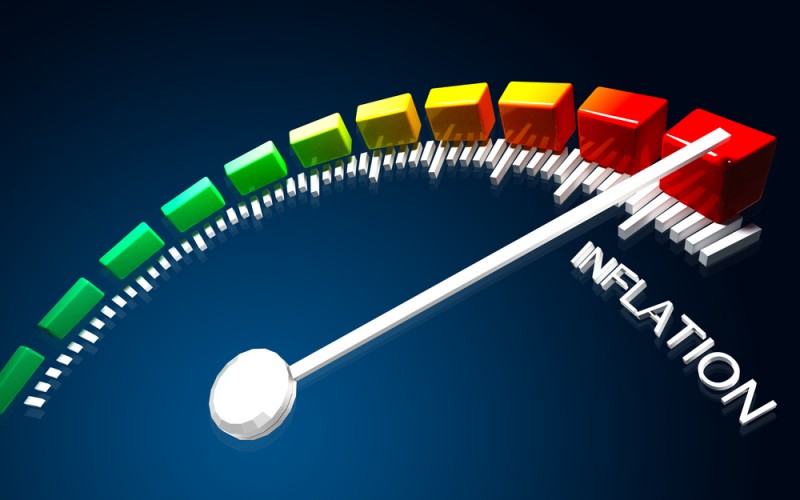 U.S. consumer prices rose considerably more than expected in January, fueling fears that inflation is about to turn dangerously higher.
The Consumer Price Index rose 0.5 percent last month against projections of a 0.3 percent increase, the Labor Department reported Wednesday. Excluding volatile food and energy prices, the index was up 0.3 percent against estimates of 0.2 percent.
The report indicated that price pressures were "broad-based," with rises in gasoline, shelter, clothing, medical care and food.
Markets reacted sharply to the news. The Dow opened more than 100 points lower, but reversed those losses after the first half-hour of trading. Government bond yields also turned higher, with the benchmark 10-year note most recently trading near 2.88 percent, a gain of about 3.8 basis points.
Investors also began to price in the likelihood that the Federal Reserve will raise interest rates at least three times this year.