Dow closes 567 points higher after crazy day of market swings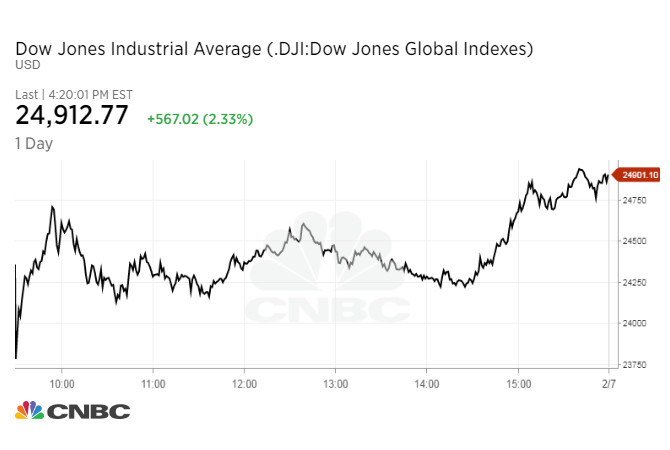 After two huge sell-offs in a row, U.S. stocks were all over the map on Tuesday. Investors blamed the wild moves on a combination of interest-rate fears, computer-driven trading and the obscure volatility funds that use leverage.
The Dow Jones industrial average opened with a big whoosh lower, then rallied all the way back. The Dow closed 567.02 points higher at 24,912.77 and rose as much as 600.48 points. At its session low it was down by 567.01 points. It traded in a range of 1,167.49 points. Dow DuPont was the best performer on the Dow, rising nearly 6 percent.
The S&P 500 ended 1.7 percent higher at 2,695.14 with tech as the best-performing sector. The Nasdaq composite gained 2.1 percent to close at 7,115.88.
Consumer prices jump much more than forecast, sparking inflation fears in some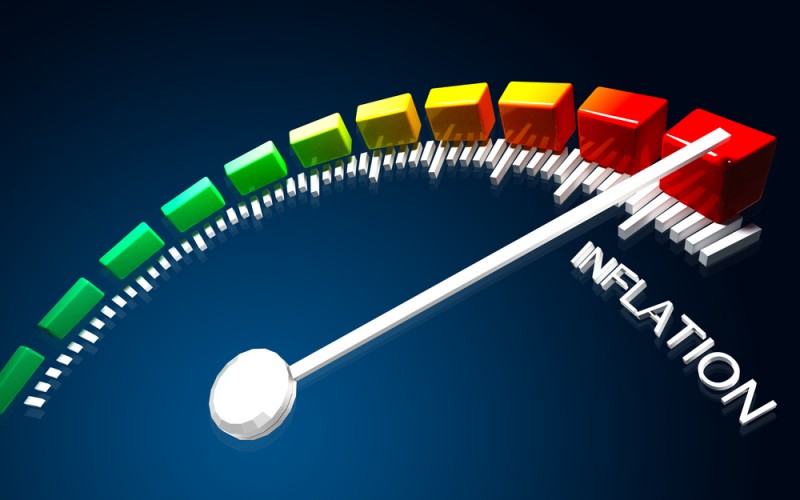 U.S. consumer prices rose considerably more than expected in January, fueling fears that inflation is about to turn dangerously higher.
The Consumer Price Index rose 0.5 percent last month against projections of a 0.3 percent increase, the Labor Department reported Wednesday. Excluding volatile food and energy prices, the index was up 0.3 percent against estimates of 0.2 percent.
The report indicated that price pressures were "broad-based," with rises in gasoline, shelter, clothing, medical care and food.
Markets reacted sharply to the news. The Dow opened more than 100 points lower, but reversed those losses after the first half-hour of trading. Government bond yields also turned higher, with the benchmark 10-year note most recently trading near 2.88 percent, a gain of about 3.8 basis points.
Investors also began to price in the likelihood that the Federal Reserve will raise interest rates at least three times this year.