BREAKING NEWS: NSA: Several hospitalized after vehicle tried to enter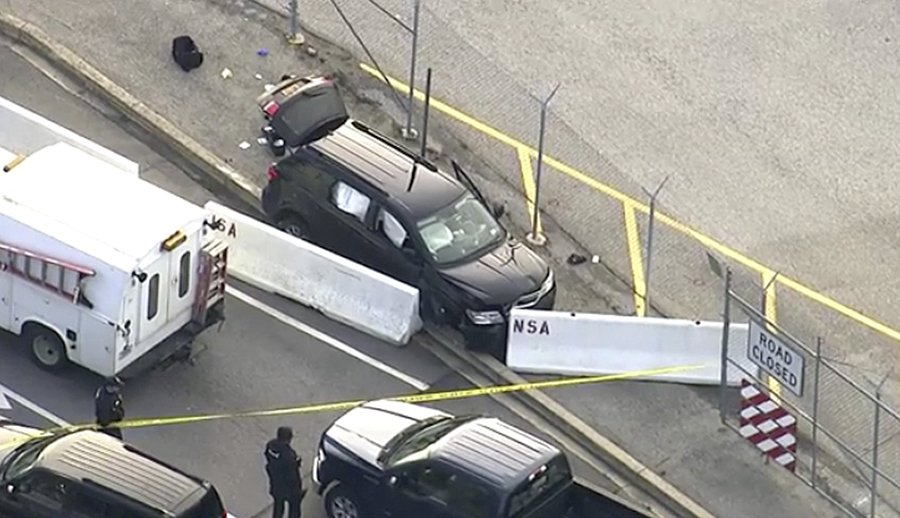 Three people, including a police officer, were injured after authorities say a vehicle tried to enter the secure campus of the National Security Agency at Fort Meade on Wednesday morning.
Gunshots were fired during the incident, but officials say they do not believe any of the injuries resulted from gunfire.
At a news conference Wednesday afternoon, Gordon Johnson, special agent in charge of the FBI's Baltimore field office, said the FBI is still collecting evidence but believes it was an isolated incident.
"I cannot emphasize enough that we believe there is no indication that this has a nexus to terrorism," Johnson told reporters gathered at a parking lot next to the National Cryptologic Museum.
Johnson said the three injured were the driver of the vehicle, an NSA police officer and a civilian onlooker. He would not give any details about how they were injured or who opened fire.
Two other people who were in the vehicle have been taken into custody and were being questioned, Johnson said. The injuries suffered by the police officer and the onlooker did not appear to be life threatening, he said. He did not have any information about the driver's injuries.
The incident began when the vehicle tried to enter the spy agency's campus without authorization around 7 a.m., the NSA said in a statement. The statement said weapons were fired but "preliminary reports do not presently indicate that there are injuries attributable to gunfire."
The FBI is leading the investigation.
The FBI Was Warned About A School Shooting Threat From A YouTube User Named Nikolas Cruz In September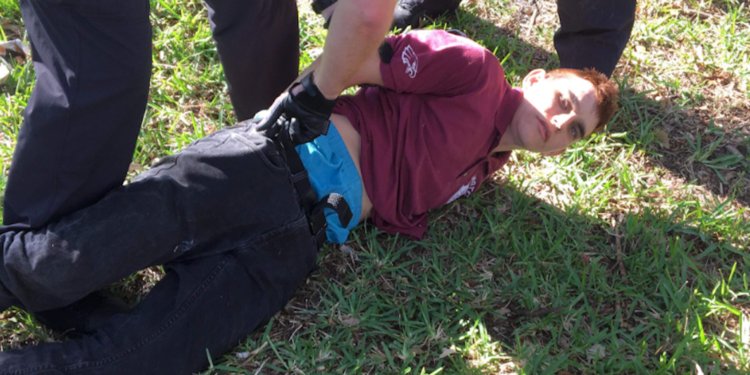 In September, a YouTube user named Nikolas Cruz left a comment on a video stating, "I'm going to be a professional school shooter." The video's creator alerted both the FBI and YouTube.
Last fall, a Mississippi bail bondsman and frequent YouTube vlogger noticed an alarming comment left on one of his videos. "I'm going to be a professional school shooter," said a user named Nikolas Cruz.
The YouTuber, 36-year-old Ben Bennight, alerted the FBI, emailing a screenshot of the comment and calling the bureau's Mississippi field office. He also flagged the comment to YouTube, which removed it from the video.
Agents with the bureau's Mississippi field office got back to him "immediately," Bennight said, and conducted an in-person interview the following day, on Sept. 25.
"They came to my office the next morning and asked me if I knew anything about the person," Bennight told BuzzFeed News. "I didn't. They took a copy of the screenshot and that was the last I heard from them."
FBI agents contacted Bennight again Wednesday, after a 19-year-old named Nikolas Cruz allegedly opened fire at Marjory Stoneman Douglas High School in South Florida, killing at least 17 people.
In the wake of the deadly shooting, questions have emerged over whether officials and acquaintances had missed warning signs about the alleged shooter, a former student who was expelled from the high school last year for disciplinary reasons.
Classmates, relatives, and neighbors have described Cruz as a troubled "loner" who often talked about guns and flaunted his obsession with weapons on his social media accounts.